Last FORMS at the Willemeen was wicked!
Check the pics here
I also played my first tune there, and it went down alright, when there's more (and a bit better) stuff i'll have them online here.
Next up Unreal & me will be playing in Bratislava at Club Unique on the 21st of February. Together with our friend Floopy and more.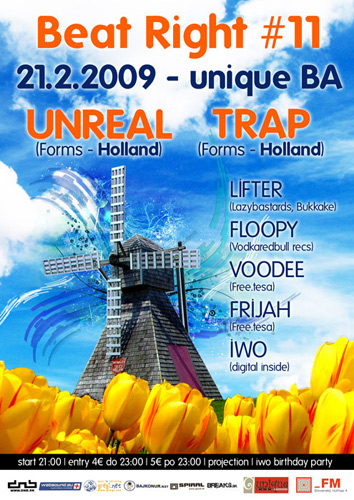 After that it's a biggie:
28-02-2009 FORMS XXL ft. DOM & ROLAND and LYNX & KEMO

---